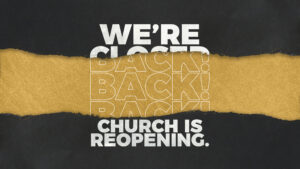 Grace Reopening July 12th 2020!
!!
Please join us (in person and Live on YouTube) at

11am

as we worship our Lord and Saviour, Jesus Christ.

Grace Bible Fellowship is a Christ-honoring church where we strive for Bible preaching and teaching that is practical, youth and children's ministries that are exciting, adult programs that are enriching, and a growing program of outreach and missions.