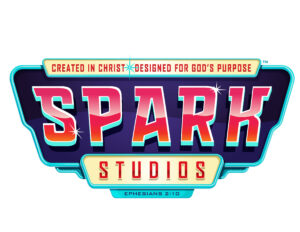 Registration is open for this summer's Spark Studios VBS. Children ages 4 through just completed grade 6 are invited to join us the week of July 18th to the 22nd, 2022, from 6:00 -8:15 PM at the church. Please register your child
here
. This event is FREE for all so please invite your friends, neighbors, and family.

Spark imagination and kick creativity into high gear at Spark Studios. This summer kids will learn that God's creativity didn't stop in Genesis. The Master Artist is working to redeem, reclaim, and transform us–His creation–to the design He planned for us. Kids will see the beautiful truth that they are God's workmanship as they learn to use their talents to bring glory to Him.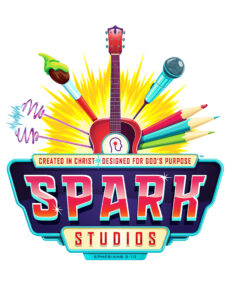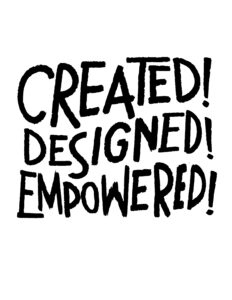 Join our current Adult Sunday School Series:
Join us at 9:30 in the Fellowship Hall as we study the book of Psalms. Here at the very center of the Bible are songs, rising up like a tune from its heart. They capture the innermost thoughts and prayers of Old Testament people- and they still speak directly to our needs. For every emotion and mood you can find a psalm to match. In almost every psalm you find the presence of God who makes a difference in life.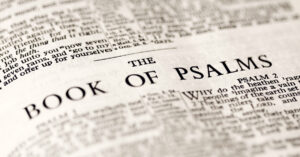 Man to Man is a men's Bible study and fellowship ministry. We meet once a month for Bible Study and Fellowship (always over food). This group is open to all adult men. Our goal is to challenge and encourage men to fulfill God's calling on their lives in their roles within the family, workplace and church.
This year we are studying "The Standard" Click on the "Upcoming Events" above to see when and where our next Bible study will be.
Please see John Wilson with any questions you may have.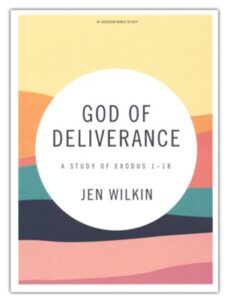 "Heart to Heart" is for ladies from all walks and seasons of life who want to encourage and challenge each other as we learn from God's Word. Our goal is that through our time together, we would align our hearts more closely to our Savior's and to each other.
Beginning

March 9th

, join us weekly on

Wednesday evenings at 6:30 PM at the home of Gail Cobucci

. We will be studying "God of Deliverance." In this 10-session study of Exodus 1–18, Jen Wilkin shows us that Israel's story is our story: the same God who delivered Israel also delivers all those He loves from slavery to sin and from service to the pharaohs of this world. He lifts our eyes to the promised land He has prepared where we dwell with I AM and worship Him as the one true God. The exodus of the Israelites shapes our understanding of the whole Bible, with themes reverberating all the way to Revelation.
We will enjoy focused time in God's Word, prayer and fellowship.
If you have any questions please see Gail Cobucci.
Seniors With A Purpose (SWAP) ministers to those age 60 and above, to provide times of fellowship, outreach, encouragement, information, and service. We meet eight times a year, usually the third Thursday of the month including dinner prepared by our own church members. We take one or two trips per year to places of special interest. See Pastor Plows or call 610-746-2769 for more information.

Kids' Crew ministers to those in grades kindergarten through 6th grade to provide times of fellowship, games, Bible lessons, crafts, and snacks. We meet monthly on a Friday from 7 PM to 8:30 PM in the church fellowship hall. See the Upcoming Events page to join us for our next meeting time. See Peter Cobucci with any questions about Kid's Crew.
At Grace we place a priority on our youth. We recognize the youth as a vital part of the church today not just its future.
While we enjoy ourselves with games and activities throughout the year, the focus of the ministry is to challenge our teens to live authentic Christian lives. We want our youth to have a passion for Christ and His Kingdom. Our desire is that our youth will not compartmentalize their Christianity but allow it to permeate and shape the rest of their life.
We have an integrated junior and senior high youth group made up of teens from our church family and the community and
meet twice a week during the school year for Sunday School and Wednesday night Bible study. During the summer we meet monthly for larger events to stay connected.
Our teens are involved in service within the church and community from the sound room to nursery, drama team, special music, local homeless shelters and more. We take two annual trips, a winter retreat to the Poconos and a summer camping/mission's trip.
If you have any questions about the Youth Group at Grace please feel contact Santi or Torri Zapata
Operation Christmas Child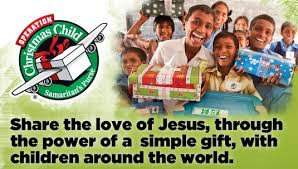 Safe Harbor Shelter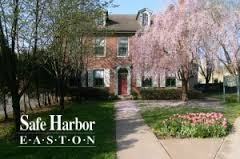 Grace has a year- round outreach ministry of collecting items to fill Operation Christmas Child boxes to send to needy children through the ministry of Samaritan's Purse. Each month promotes a different theme for items collected and the year culminates with a packing and sending party! For more information about this outreach, please
Click here
. Please see Torri Zapata with any questions.
Grace has an ongoing service to the homeless and substance-addicted people in our area through the ministry at Safe Harbor Homeless Shelter. Members of Grace regularly provide meals and clothing, as well as serve in the soup kitchens and emergency shelters. For more information about Safe Harbor, please
click here
. Please see Torri Zapata with any questions.