Join us at 9:30 AM in the Fellowship Hall for an adult Sunday School class studying

Based on the award-winning TV series The Way of the Master, the Basic Training Course is specially formatted to train believers in a group setting to simply and confidently share the gospel with family, friends, and strangers. This eight-session course is the cream of the crop. It includes the best of Season One plus brand new footage.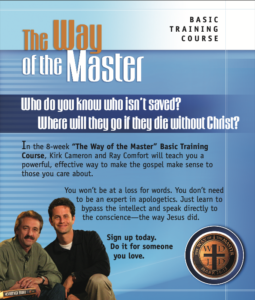 Man to Man is a men's Bible study and fellowship ministry. We meet once a month for Bible Study and Fellowship (always over food). This group is open to all adult men. Our goal is to challenge and encourage men to fulfill God's calling on their lives in their roles within the family, workplace and church.
This year we are studying "The Standard" Click on the "Upcoming Events" above to see when and where our next Bible study will be.
Please see John Wilson with any questions you may have.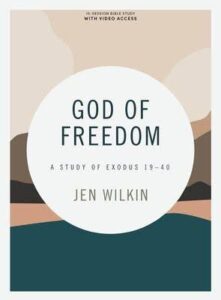 "Heart to Heart" is for ladies from all walks and seasons of life who want to encourage and challenge each other as we learn from God's Word. Our goal is that through our time together, we would align our hearts more closely to our Savior's and to each other.
Beginning

June 15th

, join us weekly on

Wednesday evenings at 6:30 PM at the home of Gail Cobucci

. We will be studying "God of Freedom." In this 10-session study of Exodus 19–40, journey through the story of how God shepherds His newly-liberated children into an understanding of what their freedom means: lives consecrated for service to God and to one another. Revisit familiar scenes of the giving of the Ten Commandments, the idolatrous worship of a golden calf, and of the intricate details of the tabernacle. And with fresh perspective, ask what these stories teach God's children today about how to live as those set free.
We will enjoy focused time in God's Word, prayer and fellowship.
If you have any questions please see Gail Cobucci.
Seniors With A Purpose (SWAP) ministers to those age 60 and above, to provide times of fellowship, outreach, encouragement, information, and service. We meet eight times a year, usually the third Thursday of the month including dinner prepared by our own church members. We take one or two trips per year to places of special interest. See Pastor Plows or call 610-746-2769 for more information.

Kids' Crew ministers to those in grades kindergarten through 6th grade to provide times of fellowship, games, Bible lessons, crafts, and snacks. We meet monthly on a Friday from 7 PM to 8:30 PM in the church fellowship hall. See the Upcoming Events page to join us for our next meeting time. See Peter Cobucci with any questions about Kid's Crew.
At Grace we place a priority on our youth. We recognize the youth as a vital part of the church today not just its future.
While we enjoy ourselves with games and activities throughout the year, the focus of the ministry is to challenge our teens to live authentic Christian lives. We want our youth to have a passion for Christ and His Kingdom. Our desire is that our youth will not compartmentalize their Christianity but allow it to permeate and shape the rest of their life.
We have an integrated junior and senior high youth group made up of teens from our church family and the community and
meet twice a week during the school year for Sunday School and Wednesday night Bible study. During the summer we meet monthly for larger events to stay connected.
Our teens are involved in service within the church and community from the sound room to nursery, drama team, special music, local homeless shelters and more. We take two annual trips, a winter retreat to the Poconos and a summer camping/mission's trip.
If you have any questions about the Youth Group at Grace please feel contact Santi or Torri Zapata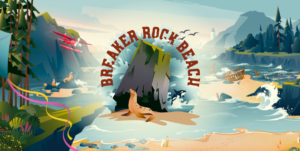 Thanks for making our 2023 Twists & Turns VBS the best yet!
Stay tuned for our 2024 VBS details.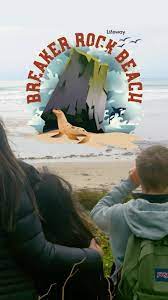 Operation Christmas Child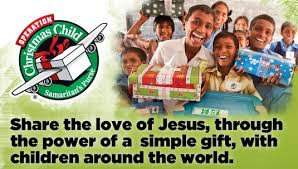 Safe Harbor Shelter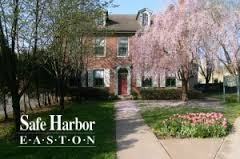 Grace has a year- round outreach ministry of collecting items to fill Operation Christmas Child boxes to send to needy children through the ministry of Samaritan's Purse. Each month promotes a different theme for items collected and the year culminates with a packing and sending party! For more information about this outreach, please
Click here
. Please see Torri Zapata with any questions.
Grace has an ongoing service to the homeless and substance-addicted people in our area through the ministry at Safe Harbor Homeless Shelter. Members of Grace regularly provide meals and clothing, as well as serve in the soup kitchens and emergency shelters. For more information about Safe Harbor, please
click here
. Please see Torri Zapata with any questions.